Are you looking to automate your business to create more efficiency? If so, you're in luck! In this blog post, we will discuss five areas of automation in business where you can save time and money. By automating these tasks, you will be able to focus on more important things and grow your business at the same time!
1. Automate your email marketing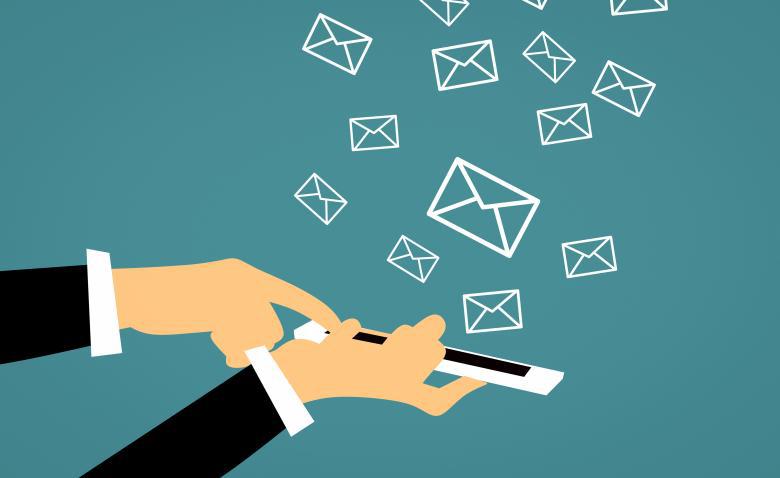 If you are looking for a way to stay in front of your prospective clients, you need to automate your email marketing. It's a great way to save time in the long run with a bit of upfront effort. You can create a series of automated emails that will be sent to your subscribers at predetermined intervals. Not only is this a great way to save time, but it's also a great way to keep your subscribers engaged with content and education from you!
There are many different solutions out there so just google search email marketing software and see what platform works for you.
2. Automate your social media posts
If you're like most business owners, you understand the importance of social media for promoting your services. But manually creating and posting content can be time-consuming. Fortunately, there are now several tools that allow you to automate your social media posts, including Hootsuite, Buffer, and HelloWoofy.
By using one of these tools, you can create a library of content in advance and schedule it to be posted at the most effective times. Running a service business requires time so let's not waste it on unproductive activities when you can use technology to speed up the process.
3. Automate your customer service.
When someone first visits your website, it is a short opportunity to grab their attention. Make sure you have a system in place for answering common customer questions. Automate your customer service with an automated response system or chatbot. This will free up your time to focus on other areas of your business.
Automating this area allows you to connect with potential clients when you may not be able to start the conversation. An example of using this is on your website. It allows prospective clients to answer some basic frequently asked questions. If it gets to a point where the bot can't answer their questions, it will send the conversation to you to finish the conversation by hopping on the phone and possibly closing the sale. Automating your customer service is key to creating efficiency during the sales process. Speaking of such.
4. Automate your sales process
Sales are the lifeblood of any business, so it's critical to have a streamlined and efficient sales process. By automating your sales process, you can keep track of leads and customers, manage your pipeline, and close more deals.
There are many ways to automate your sales process, including using sales automation tools such as a CRM, email marketing automation, lead capture forms, and more. Find the tools that work best for you and automate away!


5. Automate your workflow
You must have processes in place to make your workflow efficient. Without clear direction, your business will likely operate in a haphazard manner which can lead to wasted time and resources. By automating your workflow, you can ensure that tasks are completed in a timely and efficient manner. Especially when it comes to hiring new employees or involving outsourced services in your business.
Some things you can do to automate your workflow include:
-Invest in project management software
-Create templates for commonly used documents
-Set up automatic email alerts or notifications
-Use time tracking software to keep track of how long tasks take
When you automate your workflow, you'll be able to spend less time on administrative tasks and more time on revenue-generating activities.
So, there you have it - five ways to automate your business and reduce the amount of time you spend on tedious tasks. All of these automation processes are important, but they can be time-consuming to set up and manage on your own. That's where our team of Virtual CFO experts comes in. We can help you get started with each of these automations as well as develop a plan for integrating them into your overall business strategy. Let us know if you're interested in learning more about how we can help streamline your sales process and grow your business!